QUALITY
CERTIFICATES CONFIRMING RELIABILITY AND SAFETY OF USE
All lighting products and reflective devices available in our offer possess relevant approvals and certificates, which is a confirmation of their high quality and reliability. This means that they meet strict global standards that are relevant to both everyday safety and comfort during transport. We currently hold the following certificates:
ISO 9001:2015 certificate,
Applus+ IDIADA approval certificate.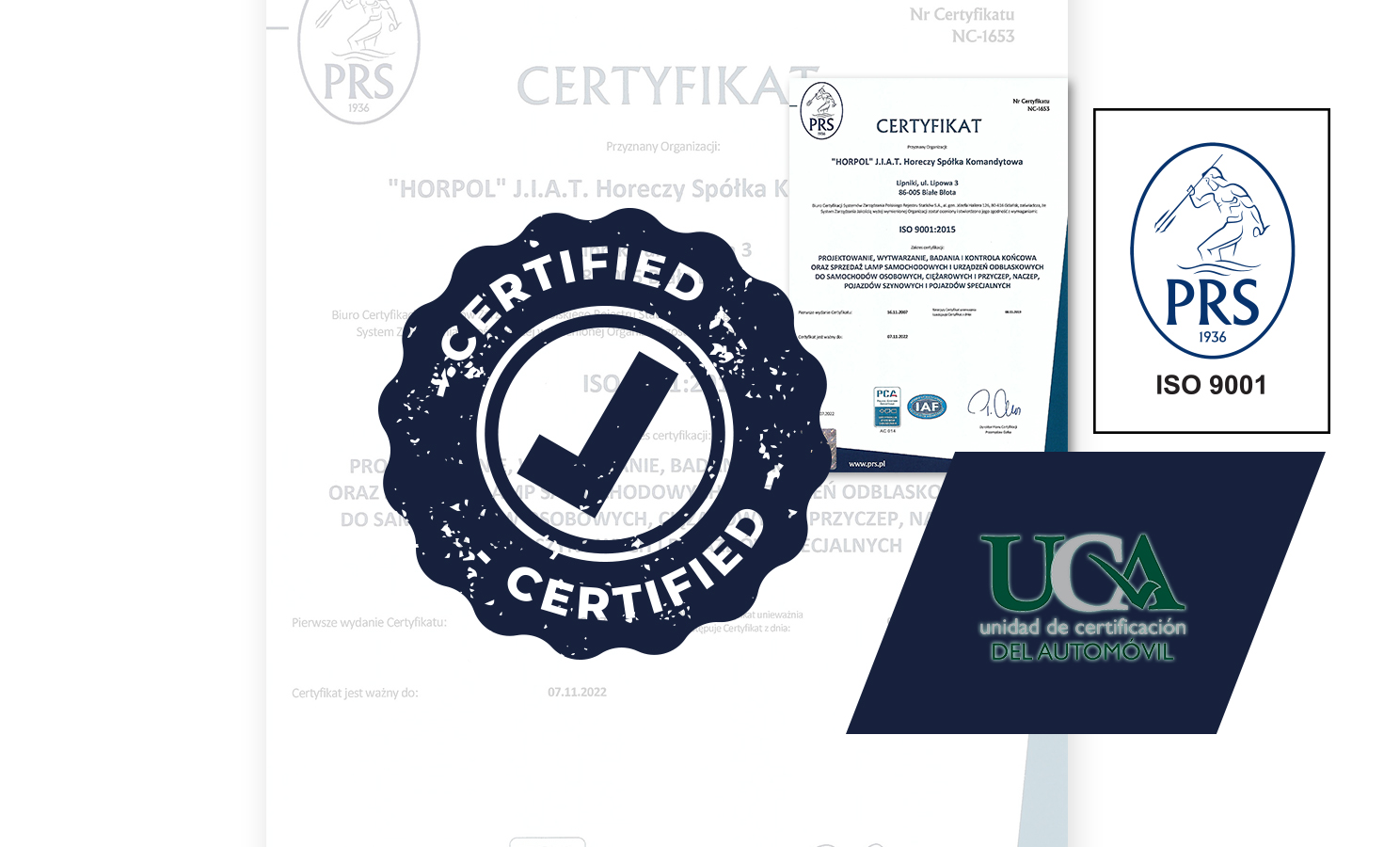 EXTENDED MACHINE PARK
Horpol's advanced machinery park consists of equipment by renowned brands such as:
Arburg,
Engel,
Invera
and Haitian.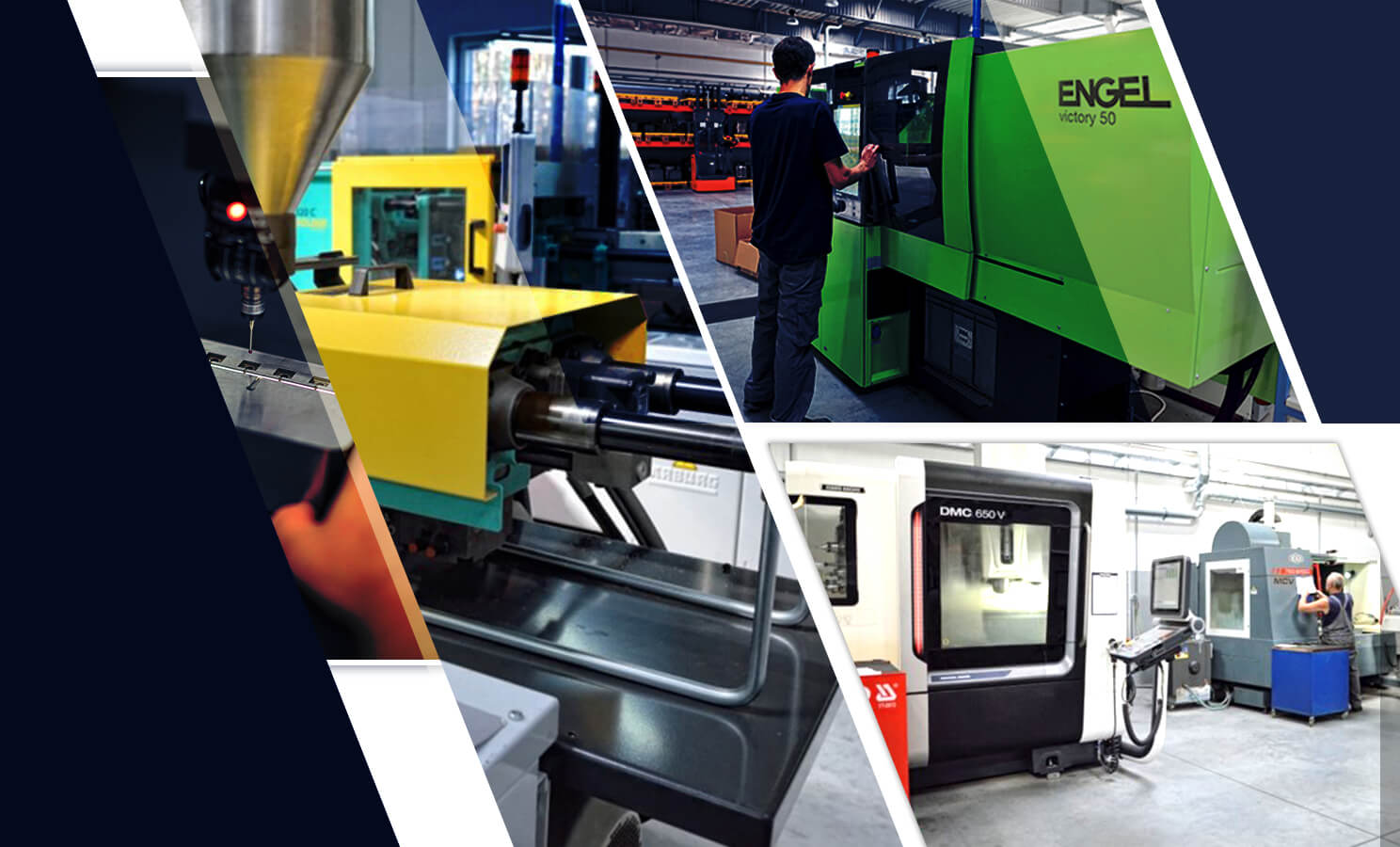 IN-HOUSE PHOTOMETRIC LABORATORY
In order to ensure the highest quality and innovation character of our products, we have set up a photometric laboratory where specialised tests are conducted. Thanks to it we control essential production processes. The room is equipped with all necessary devices, such as
Goniometric station for measuring the luminous intensity of lamps,
Colorimeter for measuring the colour of lights and reflective devices,
Test station for reflecting devices (measurement of CI – coefficient of luminous intensity),
Test station for number plate lightning (for measuring the luminous intensity on the surface of the number plate),
Photometric sphere for measuring the total luminous flux of manufactured lamps,
 Spectroradiometer for measuring the colour and spectrum of light.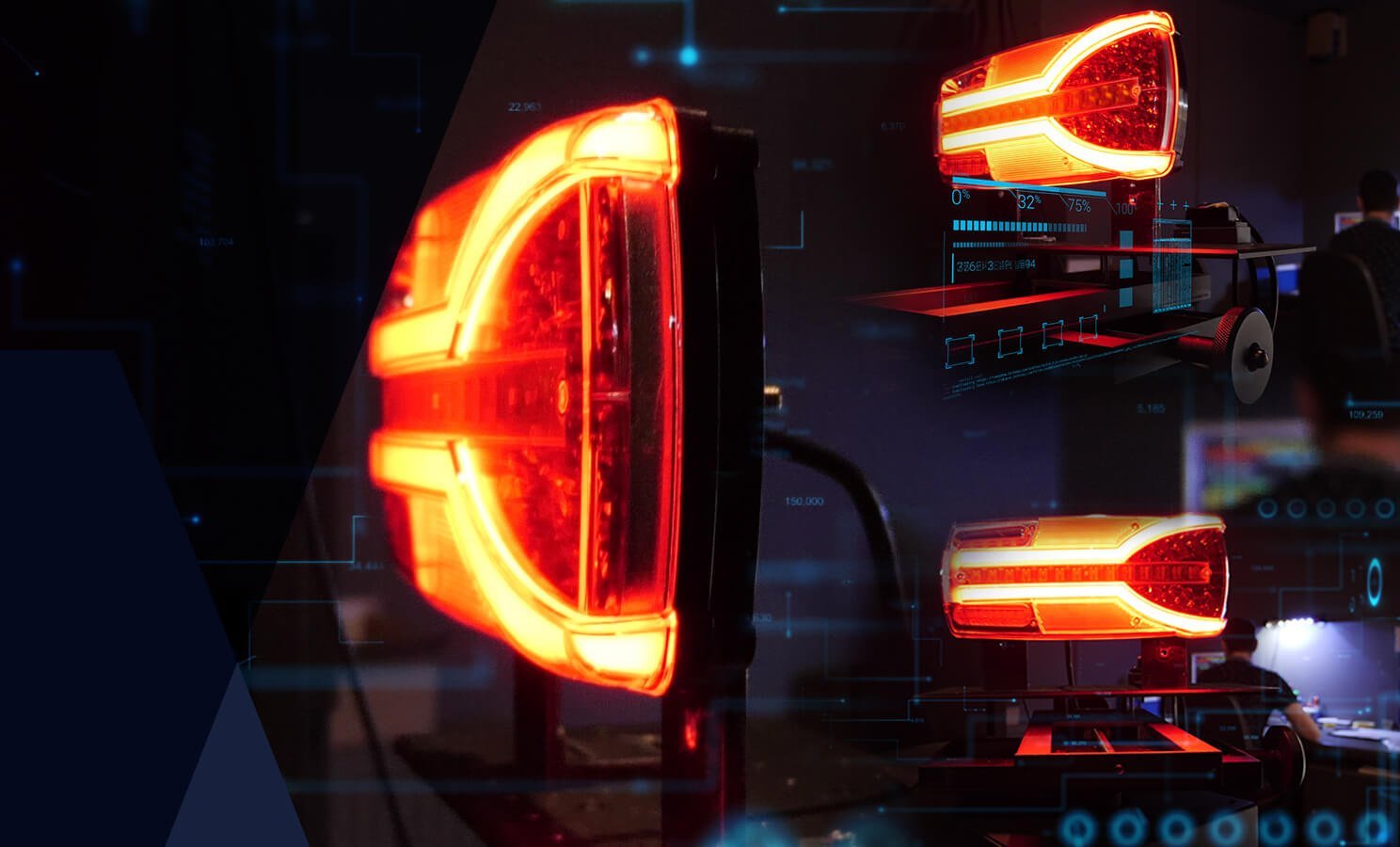 QUALITY POLICY
Horpol J.I.A.T. Horeczy Sp. k. is a professional company specialising in the production, testing and sale of automotive lamps and reflective devices for all kinds of motor vehicles. In our daily operation we use a modern quality management system compliant with the ISO 9001:2015 standard, while making every effort to constantly improve it. As a result we provide high-quality products that meet consumer expectations and legal regulations.
We acquire customers through a well-defined export development strategy. For this purpose we participate in numerous branch events, especially fairs and exhibitions. This way we dynamically obtain additional sources of income on European markets.
The main objectives that guide our company include:
systemic management including planning, implementation, monitoring and improvement of activities,
partner relations with clients,
meeting the highest demands,
increasing the level of satisfaction of both employees and business partners,
expanding the network of regular suppliers,
increasing the quality of products by improving the qualifications of our staff and supplying the appropriate infrastructure,
friendly work environment.