Social responsibility
Study visit of pupils from the Automotive School Complex in Bydgoszcz
In June 2022, we had the honor of hosting students from the Automobile School Complex in Bydgoszcz. During the meeting, our specialists familiarized young people with the nature of factory Horpol, showed the manufacturing process of automotive lighting, visited the production hall and the construction department, and also conducted tests in the photometric laboratory.

We sincerely hope that the meeting will inspire students and help them choose the right path for professional development.
Thank you very much for your visit!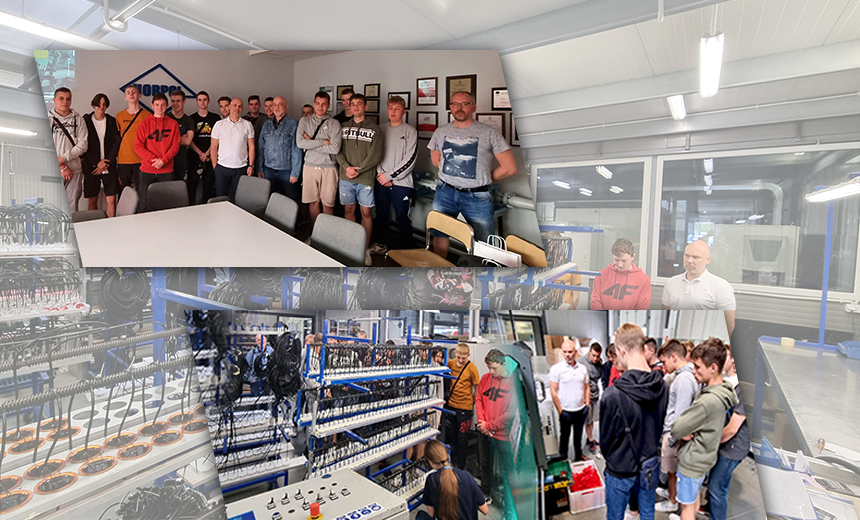 HORPOL JOINS THE TRAFFIC SANTA AUCTION
For two years we have been taking part in a Christmas campaign supporting children from orphanages – the Traffic Santa auction. Within this charity campaign we donate our equipment and create attractive sets for auction. This way we help establishments in Wschowa and Krosno Odrzańskie. The collected funds have been used for purposes such as renovation, purchase of new furniture or vehicles necessary for transporting children.
SUPPORT FOR VOLUNTARY FIRE BRIGADES BY SUPPLYING NECESSARY EQUIPMENT
We are happy to support actions related to our core business, i.e. vehicle lighting. For many years Horpol has been supporting Voluntary Fire Brigades in Poland. As part of our initiatives we donate necessary equipment, i.e. lighting for emergency vehicles to improve visibility on the road.
By supporting the Voluntary Fire Brigade units we contribute to the improvement of safety of firefighters who risk their lives every day to save others.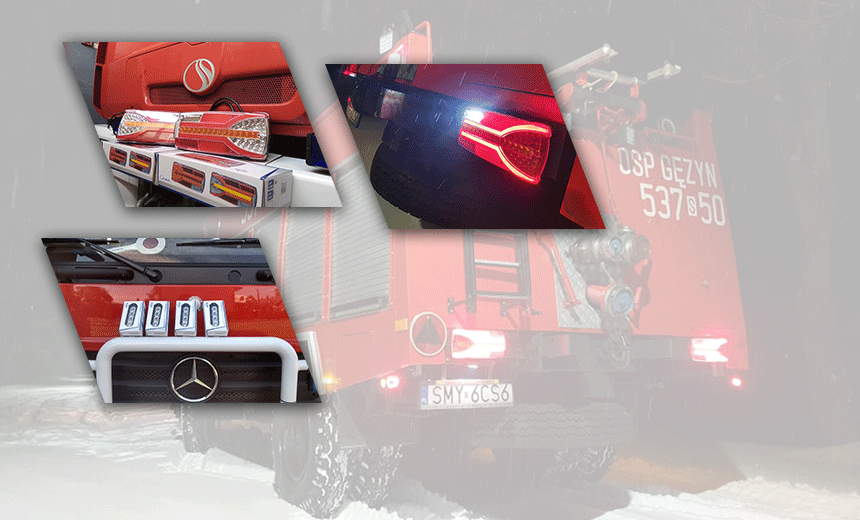 HORPOL IS A STRATEGIC PARTNER OF THE SOCIAL CAMPAIGN "I am looking. Do I see?
In cooperation with the Truckers Life Foundation, the campaign "I am looking. Do I see?" was created to educate road users on visibility in the truck cab. A frequent phenomenon leading to accidents, especially involving large vehicles, is the so-called blind spot. As part of the campaign, we filmed a spot showing several road incidents involving a pedestrian, a cyclist or a car and truck driver. They perfectly illustrate the fact that some areas are completely invisible. Also included is an account from a professional driver, Mateusz Gierlak, known under a nickname Raptus, who – due to his profession – faces this type of problems all year round.
GREAT ORCHESTRA OF CHRISTMAS CHARITY
In order to provide help in the field of healthcare, we decided to support the Great Orchestra of Christmas Charity – one of the biggest charity campaigns in Poland. As part of annual actions we organise fundraising to make it easier for our employees, business partners and customers to contribute. The amounts raised in 2021 were used to buy equipment necessary in areas such as laryngology, otolaryngology and head diagnostics and in 2022 to ensure the highest standards of diagnostics and ophthalmological treatment for children.